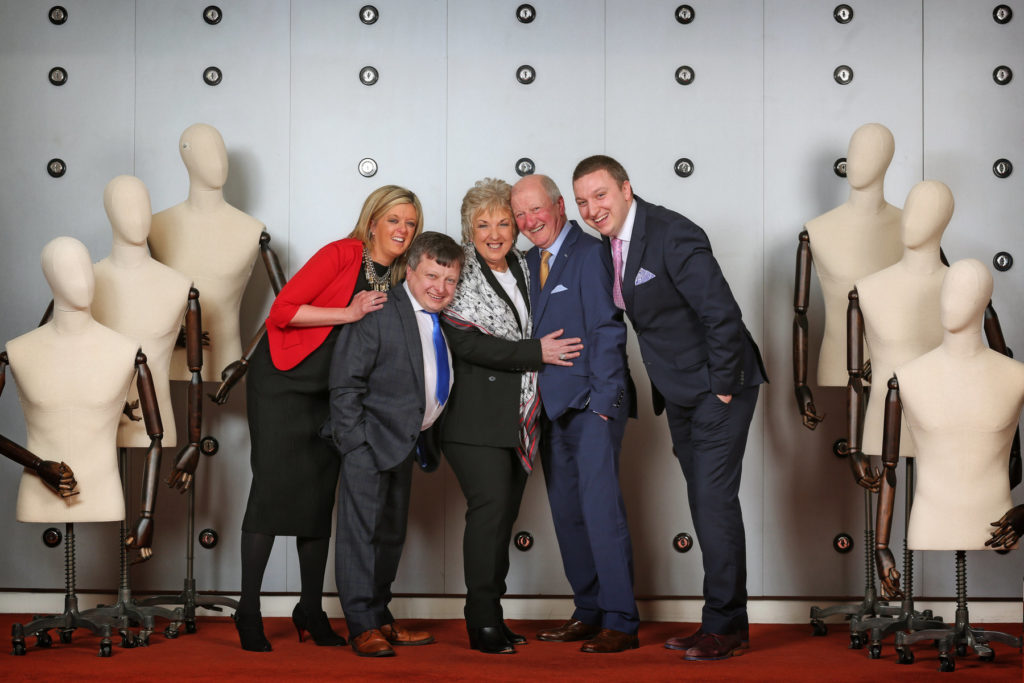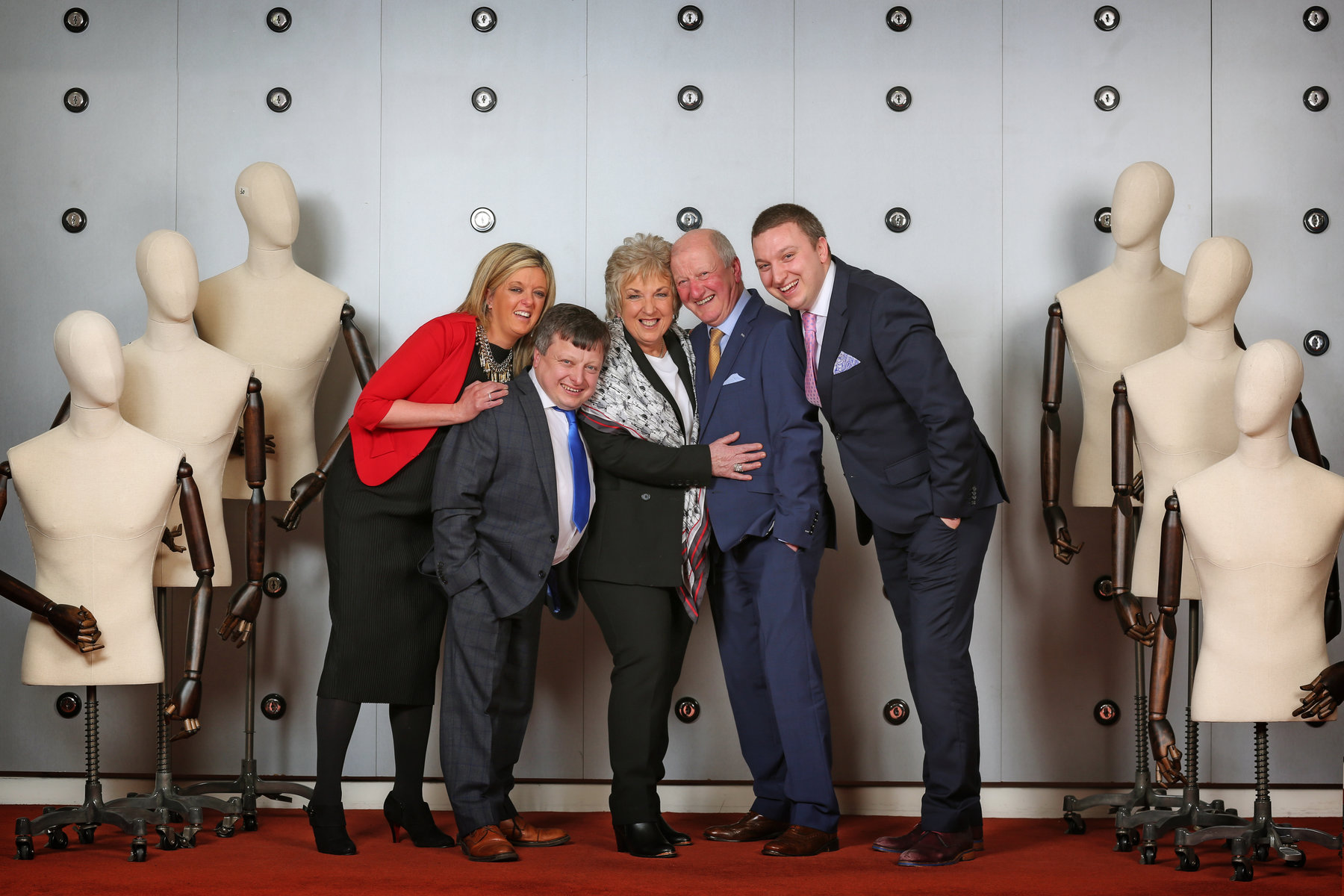 The Long Family – Noel, Maureen, Bryan, Vanessa & Garry. Noel's is a family run business selling men's and boy's attire, that has been serving the people of Limerick since they opened and this year are celebrating 46 years of being part of the fabric of Limerick history.
Since its inception, the family-run business has expanded to three extremely successful stores with one in Limerick city on Bedford Row, one store in Newcastle West & most recently in the busy Crescent Shopping Centre.
Their flagship store was founded in 1977 under the stewardship of their patriarch, Noel Long who rented the premises at 42 Wickham Street in Limerick with his partner at the time Noel McNamara who left the business in 2006.
As many of their regular customers travelled from Limerick County to the city they decided to open a branch in Newcastle West in 2005 to meet the demands of their customers. Since then they have opened a third store in Limerick city centre with a magnificent, two-story premises on Bedford Row.
Noel and his wife Maureen and their three children Bryan, Vanessa and Garry run the family business. Noel and Maureen met over 45 years ago at a dance in the George Hotel in Limerick and both shared the dream of owning their own retail clothing business in Limerick. It's a dream that came true and has not only lasted four decades but has been passed down to the next generation of the family.
Noel commented on the importance of the family working as a unit running the business saying, "Luckily enough there was a number of my family involved. During the tough times, one of us would be down and the other person would be up so we would help each other get through it. If you were doing it on your own it would be very difficult. This business has united our family because we have a common goal. It has also strengthened our relationships and made us realise how close we are."
Bryan the eldest of the family adds, "There's no doubt about it, business can be tough, and we are competing with major department stores. We have to pride ourselves on our personal customer service that nobody else is able to match. We take a genuine interest and care about our customers to make sure that they are happy."
Noel spoke of his love for Limerick saying, "There is a history in Limerick of people supporting their own and that is a tradition that Noel's has always tried to keep alive. To go back to the roots of what makes Limerick great, a sense of humour, comradery and supporting your neighbours. We try to keep the traditions of old Limerick alive, to share them with the next generation."
Bryan comments, "My favourite part of working in Noel's is the customer interaction with the people of Limerick. I get on very well with them and we have great banter. This banter is unique to Limerick and these stories are what makes Limerick truly great.
Noel said, "When our customers have children of their own this next generation then buy for their children as well so it's been such a joy and an honour to share milestone memories of so many families as we have watched them grow and change over the years. Our family owe a huge debt to the people of Limerick and we thank everyone for their support and also all of all of our staff who have become part of our own family. "
Noel has high hopes for the future of the business, "What I would like to see happen for the future of Noel's is that we pass on the tradition of caring for the people of Limerick of every generation, any occasion, for communions, confirmations, back to school and weddings as we have done for the last 40 years. I hope my family will continue serving those people who have been very loyal and kind to us over the years so we can continue to be part of the fabric of Limerick history."